Analysis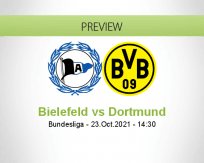 Bielefeld vs Dortmund
The most likely scenario for this match is the existence of several goals. Borussia Dortmund should dominate and have the best chances to score goals, taking advantage of the opponent's defensive weaknesses to finish. On the other hand, Arminia Bielefeld comes to this game with the great goal of returning to wins and for this reason they should attack from the first minute. So, risking favor of the "Over 3 Goals" market is an option for this game.
Bundesliga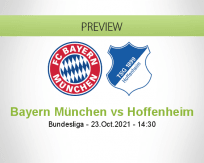 Bayern München vs Hoffenheim
The most likely scenario for this match will be the occurrence of several goals. A very controlled game by the home team is expected, in other words, Bayern Munich will want to put a lot of intensity on the pitch. The home team is very motivated after having won a beautiful victory counting for the Champions League. It should be noted that Hoffenheim lost 3-1 in the last game played away from home, against Stuttgart.
Bundesliga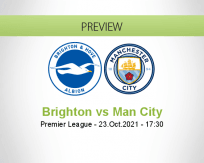 Brighton vs Man City
Looking at the squads of the two teams, it's possible to notice that Manchester City's men have an advantage compared to their opponents. By going through a very positive phase and by enjoying a superior eleven, the foreign team must enter the four lines in a more offensive way. On the other hand, Brighton is aware of the collective and individual quality of the opponent and for this reason they should only act on the counter-attack, however, with problems at the time of submission. Having said that and taking into account all the factors, betting in favor of the ''Victory of Manchester City'' market is a good option.
Premier League
See all previews
Community tips on a contest