Analysis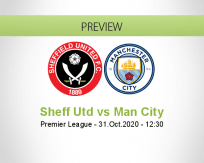 Sheffield United vs Manchester City
This match places teams with very different squads and for this reason the match has a tendency to be unbalanced. In this way, we expect Manchester City to dominate the ball possession and have more moves to decide the match, but on the other side, Sheffield United will try to catch the visiting team on the counter, as they did in the last match against Liverpool. It should be noted that the two emblems have presented several defensive problems. So, we believe this match will follow the trend and end with a few goals in the late 90'.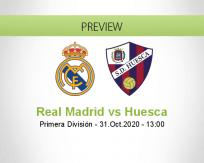 Real Madrid vs Huesca
The most likely scenario for this match will be Real Madrid winning at halftime. It is true that the home team isn't going through the best days, and the results have been somewhat irregular. However, Real Madrid may be more motivated for this fixture after a beautiful response they managed to give in the Champions League game, where they scored two goals at the end of the match. Thus, it's expectable that the team led by the Frenchman Zinédine Zidane will enter with a good pace and end up winning in the rest time.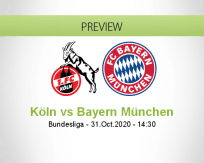 Köln vs Bayern München
The most likely scenario for this match will be Bayern Munich to score several goals. The visiting team has been absolutely relentless in last matches, and in addition to achieving victory, they still score several goals. On the other hand, Cologne has demonstrated many defensive weaknesses and should see their task hampered in terms of withstanding the attacks of the "enemy".
See all previews
Community tips on a contest