Analysis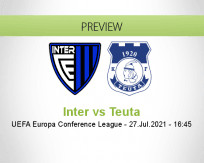 Inter vs Teuta
This meeting puts teams that are going through very unstable moments of the season face to face, however, Teuta necessarily needs to conquer the victory. However, we believe that this is a very balanced match and with few moments of real danger, and it is to be hoped that the defenses will overcome their respective attacks. Having said that and with these details, betting in favor of a game with few goals is a good option.
UEFA Europa Conference League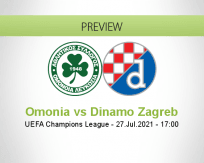 Omonia vs Dinamo Zagreb
The bet we recommend for this game is Dynamo Zagreb's triumph. The Croatians have a squad with more quality compared to the opponent in this game, it is natural that they dominate and enjoy the best chances to score goals. On the other hand, Omónia Nicosia shows some weaknesses in their sectors shown in recent games. Taking into account these factors, we believe that betting in favor of a positive result for the Croatians is a good option.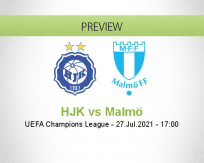 HJK vs Malmö
The most likely scenario for this match is the existence of several goals. Malmo club has players of great technical and tactical quality, is going through a fantastic moment of the season, and it is expected that they will dominate and hold the best opportunities to score goals. From the HJK side we expect a very daring team in the field, trying their best to reach the goals. Taking into account these factors, risking in favor of goals for both sides is a good option.
See all previews
Community tips on a contest
make a tip
win prizes
Month's top Tipsters
1

Manel27

20€

2,308%

2

hcmanager

17,5€

2,282%

3

infantex

15€

1,792%

4

Bisonte

12,5€

1,738%

5

CGBETS

10€

1,676%

6

Marcos Raposo

10€

1,345%

7

NetoF3

10€

1,278%

8

kiyh33

10€

1,216%

9

izabelmarquesjau1959

10€

1,205%

10

FOX Trader (BA)

10€

1,185%
See all