Tigre Godoy Cruz betting prediction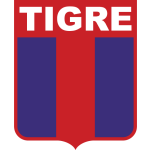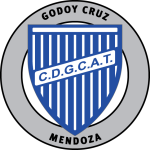 Preview
Analysis Tigre
Tigre is in the 11th position, with 34 points, after 9 wins, 7 draws and 6 losses.
In the last 5 home matches they have won 2, tied 2 and lost 1, so they have had irregular results at home.
It's important to notice that they arrive at this match after a 2-0 away loss, against Arsenal de Sarandí, a team which is in the 28th position. In this match Godoy Cruz should try to kame good use of the home advantage to win and climb a few positions in the table.
Probable Line-up
: S. D`Angelo, E. Goñi, L. González Pírez, J. Arzura, E. Godoy, S. Izaguirre, L. Wílchez, F. Sánchez, H. Orzán, C. Luna, F. González.
Confirmed Lineup: Sebastian D'Angelo, Ernesto Goñi, Leandro Gonzalez Pirez, Lucas Menossi, Joaquín Arzura, Facundo Sánchez, Horacio Orzan, Jorge Rodríguez, Carlos Luna, Federico González.
Coach: J. Blengio.
Analysis Godoy Cruz
Godoy Cruz is in the 23rd position of the league, with 22 points conquered, after 5 wins, 7 draws and 9 losses.
In the last 5 away matches they have tied 2 and lost 3, so it's clear that they have had problems winning away matches.
They arrive at this match after a 2-0 away loss against Boca Juniors, current leaders. In this match against Tigre they should play with a few defensive precautions, trying to take advantage of counterattack opportunities to score without taking too many risks, since they don't have the home advantage and face a stronger team.
Probable Line-up
: R. Rey, L. Ceballos, L. Galeano, E. Burgos, N. Zárate, L. Jerez, G. Giménez, F. Zuqui, F. Angileri, L. Fernández, J. Garro.
Confirmed Lineup: Rodrigo Rey, Nahuel Zarate, Leonel Galeano, Esteban Burgos, Fabrizio Angileri, Juan Garro, Luis Jérez, Fernando Zuqui, Gastón Giménez, Jaime Ayoví, Leandro Fernández.

There are more free betting tips, see ALL future tips available!
NOTE: Statistical values limited to the matches in our database.
Frequently asked questions
👉 Which is the recommended bet for the Tigre Godoy Cruz match?
The tip and bet suggestion for the Tigre vs Godoy Cruz match, on 5 September 2015, of the preview written by the editors of Betting Academy Uganda, goes to: Mais de 1.5 gols ⇒ odd 1.55 at sportingbet.
👉 In which stadium will the Tigre Godoy Cruz be played?
The Tigre vs Godoy Cruz on 5 September 2015 will be played at San Fernando, Estadio José Dellagiovanna.
Primera División - 2015
100%

468 / 468 Games




Home team wins

41.67%

Draws

30.34%

Away team wins

27.99%

Over 1.5

64.96%

Over 2.5

41.24%

Over 3.5

19.44%

Goals

1045

Goals /match

2.23

Goals /match home

1.27

Goals /match away

0.96

Both teams score

48.72%

Goals after 80'

18.18%
View all
Football Competitions
National Club Competitions
International Club Competitions
View All