Sports betting analysis
Playing at home and against a weaker opponent, Iquique's team must stand up and go with everything up. Visitors want at least one point, but they won't find any slack. We see the hosts with a certain advantage, so we'll bet on their triumph at the end of the confrontation.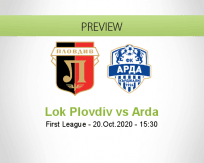 Playing at home, Lok Plovdiv's team is usually very strong, so should stand up. Visitors will need to work hard in this round if they want to score. We see the hosts as favorites, so we will bet on their triumph at the end of the first half.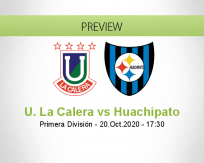 The U. La Calera will have a great opportunity to score points in this round, so should go head on. Visitors should not find any slack in the field, so they will have to be attentive. We wait for a home team standing up, for that fact, our bet will be on the U.La Calera at the end of 90 minutes.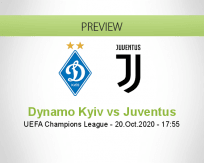 Europe - UEFA Champions League
Given what we discussed earlier, the possibility of a positive result for Juventus is great. Despite playing away from home, the Italian team should push Dynamo Kiev into their midfield, dominating possession and creating the best chances for goals. On the other hand, Ukrainians should only choose to counterattack, however, with difficulties when finalizing. Note that Juventus saved some players for this first round of the Champions League group stage. Thus, it is interesting to risk in favor of the triumph of Andrea Pirlo's players in this game.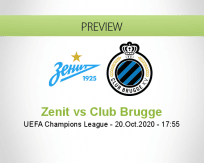 Europe - UEFA Champions League
The most likely scenario for this game is the existence of some goals. Zenit St Petersburg must dominate possession of the ball and have the best chances to score goals, given that has a superior squad and act at home. On the other hand, we do not believe that Club Brugge can win this game, however, it presents an offensive sector capable of creating several chances of finishing. Thus, risking in favor of the "Over 2,5 Goals" market is a good option.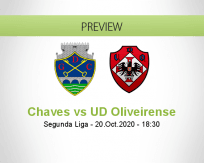 The most likely scenario will be for Chaves to continue the path of the victory won in the last game against Feirense and stick to the first places. Playing at home, a strong entrance from the team led by Carlos Pinto is expected, waiting for the opponent's error to severely punish it. On the other hand, the most charismatic team of the II Liga must bet on a medium/low block, attracting Chaves to its midfield and then explore the back and thus reach the goal that can become a victory, but without effects practical. Having said that and taking into account the moment of both teams, betting in favor of the Trás-os-Montes group is a worthwhile option.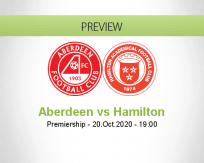 In a delayed match, referring to the 3rd round, Aberdeen will look for a victory that will allow them to ascend to the 3rd place, against a Hamilton who should present itself in a more expectant tone, especially because, away from home in this context , a tie will not be negative. Even so, Aberdeen should present an offensive dynamic capable of overcoming an unreliable defense of Hamilton, in a game where superiority is expected by the home team and some emotion.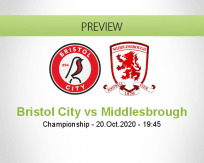 The most likely scenario for this challenge will be for Bristol to win. In addition to the two teams going through different moments, Bristol are in the first place of the league table. It should be noted that the home club have won six of the last eight games played, with Middlesbrough winning only one of the last six matches. Thus, it is expected that Bristol will take advantage of the good moment to return to win the three points.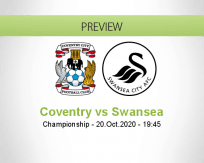 The most likely scenario for this challenge is that Coventry will not win. It is true that the home team plays in its stadium, however, in this round receives an "enemy" who is well classified and has achieved interesting results. Note that Coventry won only one of the last six matches. Thus, it is expected that Swansea will be superior in the match and earn at least one point.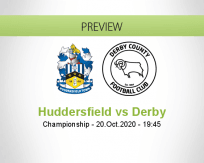 This game has a tendency to be unbalanced, as Huddersfield Town is going through a moment of enormous confidence and holds players superior to the Derby County's team. Thus, the local team should enter the field in a very offensive way, looking for the goal from the first minute, as it did in the last challenge against Swansea. On the other hand, the visiting club should try to conquer at least a draw, which would be a good result. That said, we found it very interesting to take a chance on Huddersfield Town's victory in this match, but we will still protect ourselves from a possible draw.

Our analysis and betting suggestions are prepared by professional analysts who publish the best betting suggestions available. Which is the best betting suggestion site? Easy, it's Betting Academy Uganda.

Our experienced sports analyst editors and professional bettors have been exploiting all bets available on the market to find bets of positive expected value for years, combining in-depth statistical analysis with an understanding of football leagues around the world.


Betting predictions for today's games
Our detailed predictions of football matches mean that when it comes to predictions you can have every confidence. We offer daily betting analyses on matches of all major leagues around the world, including predictions for all USA - MLS matches. They are free betting tips for today's games, tomorrow's or any day of the week. We have got all you need.

You won't find a betting community with as broad and insightful an offer as here at Betting Academy Uganda. }}. Our analysis and community tips sharing proves this. Every day you can find public tips with expert analysis in leagues and sports from the four corners of the world.


Analysis and betting suggestions for the most important football competitions
You can find tips for United States football matches and the major leagues and competitions of world football. Thus, the most important games of each day will always have updated predictions, prepared according to criteria of rigorous analysis of information, which will help you improve. We analyze statistical data, how teams fit together and, above all, we identify excellent opportunities in online bookmakers in United States.

In addition to the predictions for USA - MLS, we have analyses and suggestions to bet on the Spanish, German, Italian, French, and Dutch leagues, as well as other major leagues in Europe. The international competitions, such as UEFA Champions League, Europa League and the Copa Libertadores are not left out, as well as national team competitions like the European and World Cups, the African Cup of Nations and the Copa América.


Analysis and betting suggestions for all lesser-known football competitions
Our analysis, tips and forecasts are the work of experts and dedicated members of our betting community. The members of our community are some of the most committed and experienced you will find in online betting. Our experts post tips on the world's major sports leagues, but we also have experts in lesser known leagues and tournaments.

Explore our analysis, betting suggestions and tips to make a profit and improve your bankroll. We offer daily reviews and tips for league matches from around the world, from the Premier League to the second division of many countries. These competitions are less well known, but they offer good opportunities, notably in Asia and the Americas.


How our analyses and suggestions are prepared
Our experienced sports analyst editors and professional bettors exploit all bets on the market to find bets of positive expected value, combining statistical analysis and an in-depth understanding of football leagues from around the world.

To find the best value bets and offer the best chances of winning money they use techniques based on statistics, odds, history and many other complementary elements around sports news.

We also have a very active community that shares and justifies tips. These are the result of all members of our community participating in monthly tips contests. Try participating in an Betting Academy Uganda tips contests. They are free and you can win enticing prizes, in addition to gaining betting experience without risking your money.


Learn, evolve and share your own suggestions
To take advantage of the best sports bets there is no secret: follow our news and articles and use the right tools. We have betting courses, complete statistics, odds comparison, analysis of the best websites and bookmakers.

Everything you need to be a successful bettor is here at Betting Academy Uganda. You have many pillars at your disposal to increase your winnings in sports betting. You can evolve faster and avoid making beginner mistakes. Make the most of it and any questions you may have you can ask the community on our forum.

Help others like you evolve by sharing news, knowledge, experience, and everything that can help the community improve and grow. By doing so, you earn Academy points and have additional advantages and access to exclusive content.