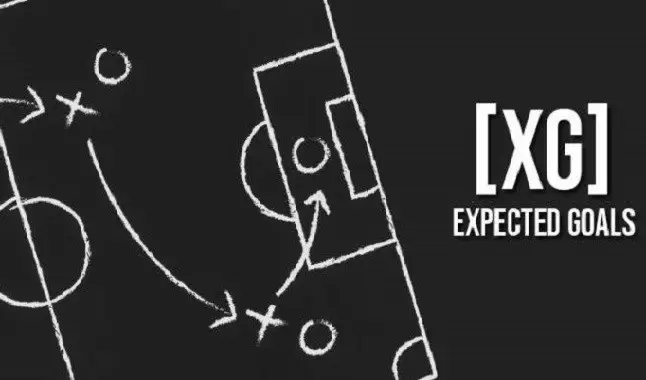 This statistic has influenced the way to bet.
Statistical data are great allies when looking for information about a team, when we are intending to make a bet. They provide us with precise material that can directly influence our success, because betting is not about luck (although it is important), but about studies, analysis, finding standards and values. With that in mind, today we'll talk about "Goal Expectation - (xG)" and how it has become so valuable in football.


Before talking about its
relationship with betting
, we want to point out that this data is currently widely used by professionals (
scouts
) from the most important clubs in the world, both when hiring players and when passing information to the coach and committee regarding the opponent in the next round. This only proves that it is present in the most varied areas of the daily life of a football team.
But in the end, what is
xG
about? Trying to summarize this tool and make it easier to understand, we can say that the
Expected Goal Value
or
Goal Expectation
seeks to measure the level of difficulty of the finalization that a team (or player) completed against the opponent's goal in a match or in a championship. It maps these goal attempts and scores according to its challenge level and requirement, ranging from
0 to 1.00
. The closer to the maximum value, the greater the probability of a goal.
Example: Messi
in a PSG match getting a pass on his left foot, in the penalty spot, forward and free for the goal, is practically
xG 1.00
, as the Argentine has an absurdly spectacular record of taking advantage of goals in that area of ​​the field and with all these details mentioned.
But the
base
of moves (moves) to measure these numbers are extensive in this
tool
, as a football match offers a varied list for this. Are considered the angle or part of the field where the attempt was made, the type of pass, if it was a cross with a certain level of difficulty, or a "sweetened" pass, for example, if the player was free to complete or needed dodge the defense or dribble, the way the team executed the attack, etc and etc.
All this is evaluated and given a score from 0 to 1 as we mentioned, so we can measure how many goals
"should be scored
" or if the player missed a
clear goal
. In this way, it is possible to assess the
capacity of a team's offensive sector
, if its forwards take advantage of above-average opportunities, or waste many scoring opportunities that, logically, should end up in the back of the net.
Knowing more deeply if a team or player are efficient or not, if they create and finish the goal in numbers above or below what is expected on average, are undoubtedly advantages that a
bettor
can enjoy. Today it is increasingly difficult to gain advantages over
bookmakers
, and details such as these are important.
In
betting
, having this information to base on, the chances of success in certain markets grow a lot. Although in some matches the result is beyond logic, football teams generally have average performance and performance standards throughout the championship, and when they face certain opponents, it is easier to draw a line of comparison between both teams. Goal markets (under, over), special markets where you bet on the number of goal attempts of the team or player, and even 1v2 market, are preferred to bet when you have advanced data such as
Goal Expectations (xG)
.
Decimal and fractional odds on betting
Bet wherever you want through the best online bookmakers!