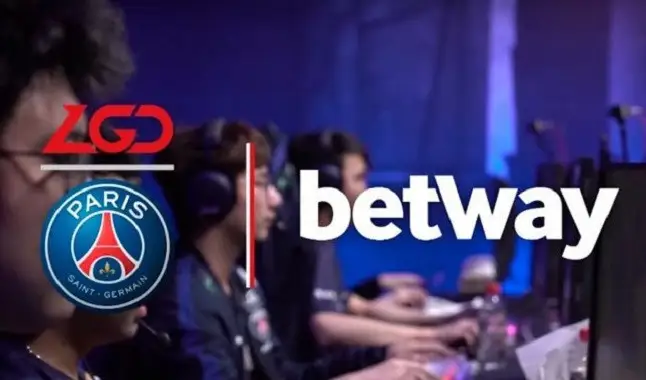 Games team and bookmaker extend the partnership for another year.
The Paris Saint Germain (PSG eSports) gaming team has renewed its partnership with one of the biggest bookmakers, Betway. That way, the French club will be at the side of the betting company for at least another year. The two are already long-standing partners, and since 2018 they share projects. This new agreement is considered one of the most important achievements to date in the gaming industry.

The bookmaker will have a more active participation in
PSG eSports
operations, in addition to being an official betting partner.
Fabien Allègre
, director responsible for overseeing the French club's eSports operations, said a few words about the renewal of the partnership: "
We are thrilled to extend and expand upon our existing partnership with Betway, who has been an excellent supporter of our esports efforts and the PSG.LGD team in particular for nearly 2 years now
".
Check out today's matches at the Betting Academy!
"
Betway has proven itself to be an organisation that really understands the gaming community, and together we are looking forward to innovating and delivering truly unique and exclusive experiences to our fans together.
" Concluded Allègre.
This agreement only proves that the electronic games industry is in an unprecedented expansion, and that the next years should be of great achievements. The public is consuming more and more products from this market, and companies in the industry are already attentive to offer better experiences and expand their brands. Soccer teams have entered the eSports sector once and for all, taking advantage of the thousands of fans they have all over the world.
Betway Group Operations and Marketing Director, Paul Adkins, was also thrilled with the continuity of the partnership: "
We're delighted to renew our partnership with PSG.LGD's legendary DOTA 2 team. Our relationship has gone from strength to strength and it's been a very successful sponsorship for us. We're now very excited to be able to take it to the next level
".
Bet wherever you want through the best online bookmakers.