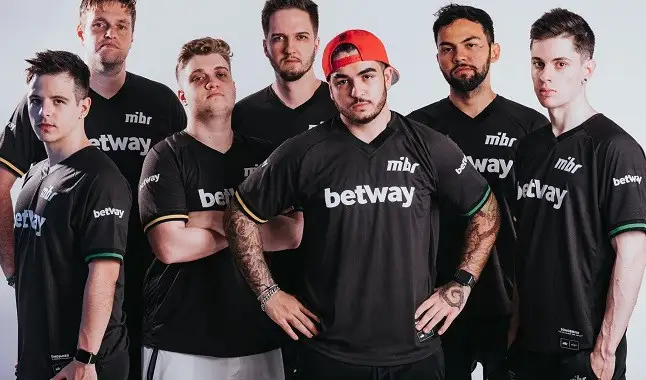 Sports betting company Betway has strengthened its partnership with MIBR.
Continuing the agreement with the Brazilian organization, sports betting company Betway reinforced its partnership with MIBR. The Brazilian eSports team has extended its sponsorship agreement with Betway for more this year 2021. The renewal is a milestone for both entities, which have been linked to eSports for four years through Counter-Strike: Global Offensive.
According to the official statement, both organizations, MIBR (Immortal Gaming Club) and Betway, will continue to collaborate on content during this year. According to information, Betway is the most lasting partner of MIBR and IGC.
Check out today's matches at the Betting Academy!
Last year, in 2020, the events "MIBR Stars - Brought to you by Betway" and "Lobby of the Stars" were exhibited. Both occasions were promoted by the partner entities, and made the players and influencers of Counter-Strike: Global Offensive, linked to MIBR, compete among themselves on fan favorite maps, generating an exciting event at the time.
Betway's eSports Director, Adam Savinson, commented that: "In 2018, we had the great honour of becoming founding partners of MIBR, helping to re-launch this legendary brand. Today, we are renewing our agreement to continue our fantastic relationship, at what is a really exciting time. We're looking forward to continuing to offer great insight and entertainment to CS:GO fans in Brazil and around the world". In addition, Betway says it will keep its brand on MIBR's T-shirts. As such, the bookmaker maintains its position alongside Gamers Club, Ironclad, All33 and Overlock.
The organization's Director, MIBR, Yuri "Fly" Uchiyama, commented on the renewal: "We are very happy to continue our partnership with Betway. As MIBR prepares yet again to play in the biggest tournaments in the world, our partnership with Betway and their continued support of the CS:GO community, particularly in Brazil, has helped us grow the largest, most passionate, and engaged fan base in the world. We look forward to working with Betway to keep building and developing new fans and future talent."