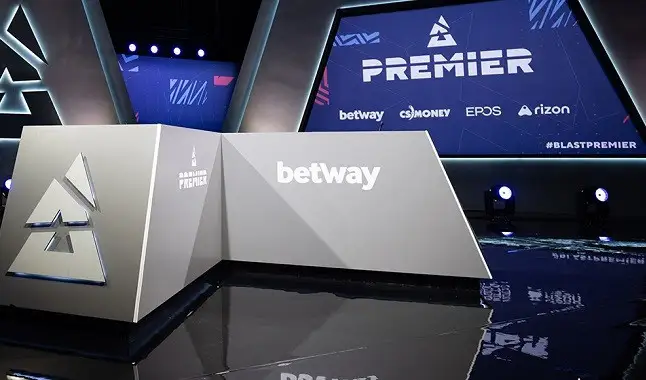 Betway has renewed its partnership and will be in all CS: GO tournaments.
Next year, one thing is certain: Betway will continue to be featured in CS: GO tournaments, after extending its partnership with the eSports Blast Premier league. It will be the third consecutive year that both will be together in Counter-Strike tournaments, allowing the online operator to be present promoting its brand.
The company will be present in seven CS: GO competitions, offering more opportunities for content, personalized gifts, in addition to the presence of professional players participating in challenges generated by Betway. Over the next season, more than 280 matches are planned, with 80 teams competing for around $ 2.5 million in prize money.
Adam Savinson is head of electronic games at Betway and said: "Over the last two years, we have built an incredibly successful working relationship with BLAST. BLAST Premier has been a highlight of this year's esports calendar and looking forward, it shows no sign of slowing down". The company was the pioneer of the big bookmakers when it launched in 2015 a website exclusively dedicated to eSports. Since then, it has become a sponsor of some teams, such as Ninjas in Pajamas (NiP) and Berlin International Gaming (BIG). "Our collaborative approach to working with BLAST has created some of our best activations to date, and we look forward to building on our success in 2021." - concluded Savinson.
Check out today's matches at the Betting Academy!
The eSports industry has grown due to the stoppage the pandemic forced throughout the year, in various sports and competitions. The public's curiosity increased, following more closely the competitions that had a remote format, making it possible to explore new forms of betting.
The good news for the sector is that growth tends to continue, because, even if the pandemic is better controlled worldwide, and consequently returning competitions of various sports, the new public showed interest in continuing to consume the contents generated by the industry.